Live – Knowledge Event (Congress)
Savvy offers an event tool that is used for live knowledge events and conferences. Savvy works on all devices and makes it possible to get the most out of your live conference. All participants can share knowledge, chat and view their personal agenda during the conference directly on their own device without downloading anything.
With Savvy, participants can flip back through slides, take notes, and ask questions of the speaker. You can respond live to statements and/or questions. The questions and answers can be shared directly with all participants and shown on the screen.
Make a live knowledge event even more fun with extra functionalities such as voting sessions and handy evaluation forms. Our accreditation module is also a handy addition for live knowledge events! In addition, Savvy gives you direct insight into your acquired data.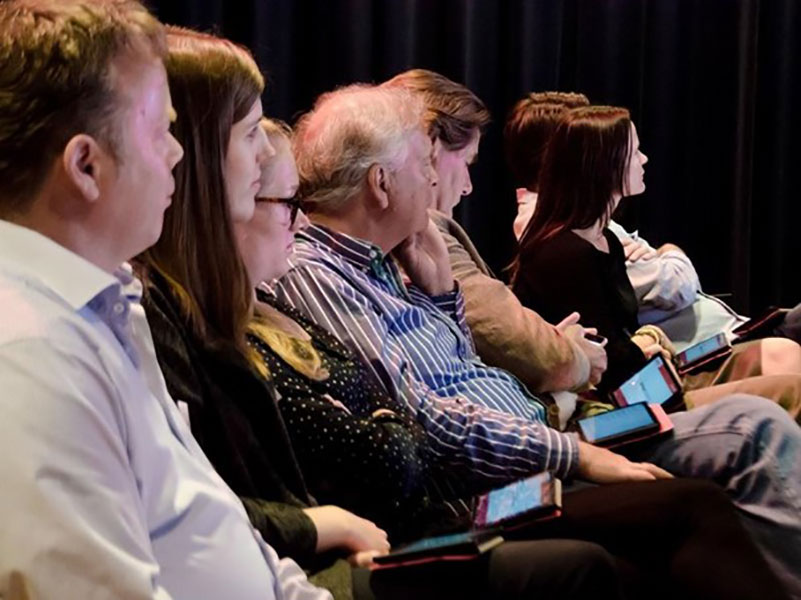 Savvy implementation
Savvy's smart software platform can easily be used for any type of event: online, hybrid or live. How does it work?
CHOOSE ONE OF THE SAVVY SOLUTIONS
REQUEST A DEMO
PERSONALIZE AS YOU WANT WITH ADDITIONAL TOOLS
SAVVY SUPPORT ON LOCATION DURING YOUR EVENT
EVALUATE AFTER THE EVENT WITH SAVVY DATA
Standard solution
Extra additions