What a blast Savvy had at IMEX Frankfurt 2022!
The Savvy team are thoroughly grateful to have been part of the trade show to network, to meet our clients and to showcase our services to interested IMEX visitors.
We were able to give demos to interested visitors, showing them both the online and the live perspective of a hybrid event; and present our "Save a tree, Plant a tree" campaign.
For every hybrid event, Savvy Congress plants two trees in the name of the hosting organisation. One in The Netherlands (where Savvy Congress is based) for either food or climate-aiding forests; and one in a country where there is a specific reforestation project, such as a unique forest in west-Madagascar or a mangrove forest in Mexico. Our team is always working towards more sustainable projects, practices and business to become as green as can be!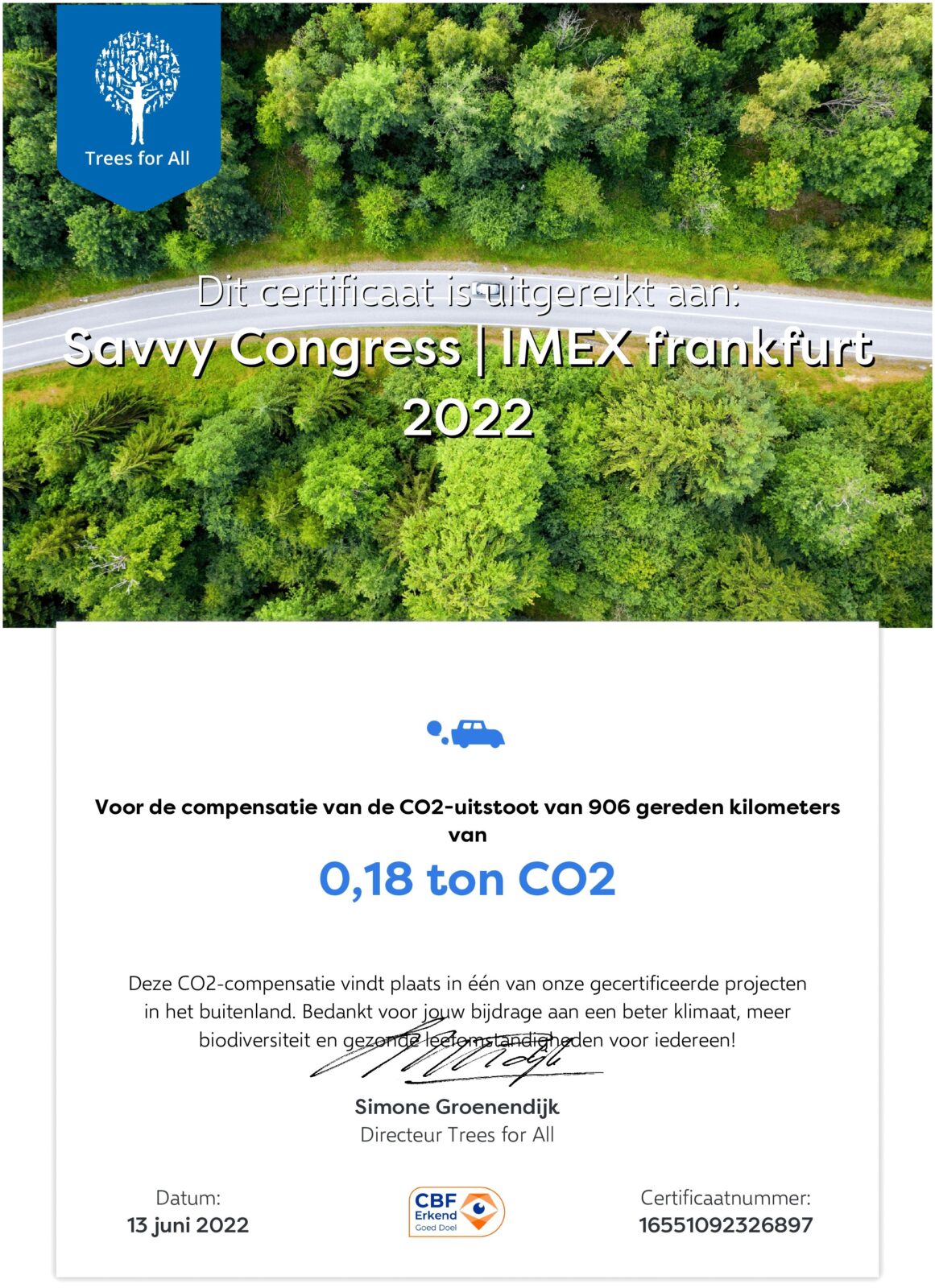 To lower our carbon footprint: the Savvy team took the train to IMEX Frankfurt and stayed in a hotel within walking distance of Messe Frankfurt (the trade show grounds). For this saving carbon footprint, the company received a certificate from the Trees for All organisation.
IMEX themselves had many different sustainable practices. There were a variety of educational talks as well as an IMEX-EIC Planet & People village. The trade show also provide many tips and tricks on their website for exhibitors on how to be sustainable, such as providing a water cooler instead of single use plastic water bottles; using public transport and travelling by train; avoiding styrofoam packing peanuts (not recyclable) for shipping and use reusable, recyclable packaging instead. These solutions are very useful as Savvy Congress will implement them for the next events.